Katy Child Custody Attorney
Determining Child Custody Arrangements in Sugar Land and the surrounding areas.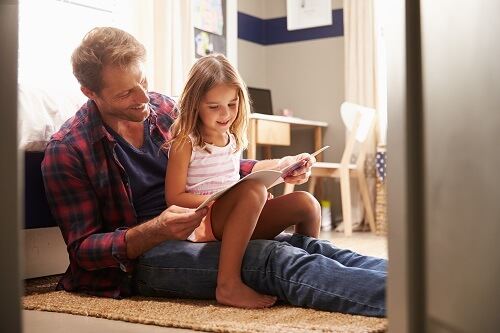 During a divorce, you should try to minimize conflict to spare your children from additional upset. However, you should not accept an unfair child custody arrangement just to avoid litigation. With a skilled attorney on your side, there may be other strategies for negotiating an equitable outcome.
At Barker Law Firm PC, we bring over 20 years of advocacy to the table. We can be tough in court, but we also offer alternatives to litigation.
Do I Really Need A Lawyer For Child Custody?
It is usually a good concept to talk with a child custody attorney about your rights, obligations, and what outcome is likely if you go to family court. In order to make custody arrangements legally enforceable, it needs to be authorized by a judge. The court's main concern is that the parenting plan and custody agreement best fulfill the needs of the child.
If you are concerned about your children's best interests in a divorce, call (713) 597-3911 to talk to a lawyer today. We represent fathers and mothers.
What Makes a Father Unfit for Custody in Texas?
What makes a father unfit for custody in Texas is based on their impact on the child's physical and emotional well-being. The type of behavior includes addictions, abuse, family violence, or negligence. With that said, the court will not just take your word, so you must provide evidence.
Learn more about Father's Rights in Texas.
Guidance through Child Custody Discussions
Our starting point is your relationship with your child. Texas family law courts presume that a child will benefit from the influence of both parents, which makes joint legal custody – called conservatorship in Texas – a natural choice. With this option, both parents are responsible for major decisions affecting the child. A number of creative approaches to visitation are also possible, including extended visitation.
How Is Texas Child Custody Determined?
Any terms that the parties can mutually agree upon can be submitted as a proposed custody and visitation schedule to the court.
In Texas, a number of factors inform the court's custody determinations, including:
The child's own preferences
Any special physical, psychological, and emotional needs of the child
The relationship each parent has with the child
The type of home environment that each parent could provide to the child
The child's need for stability
Collectively, these factors inform the best interest of the child standard. However, it is up to the court to determine how much weight is afforded to each factor, depending on the unique circumstances of each case. This is where the skilled advocacy of Barker Law Firm PC can be utilized. We fight to make sure the court understands your side of the story and the nurturing that you can offer your child.
What is the Most Common Child Custody Arrangement in Texas?
The most common child custody arrangement in Texas is joint custody. It is the court's selection that the child holds a significant relationship with both of their parents, and joint custody often is the best way to encourage positive parent-child relationships.
Get Answers to Your Child Custody Questions Today
Our firm has helped parents obtain favorable custody arrangements for over 20 years. If you are going through a divorce, make sure you have an experienced Katy child custody attorney on your side. Choose Barker Law Firm PC in your time of need.
Call (713) 597-3911 or contact us online today.