Filing for Divorce in Katy
Seek Representation from Barker Law Firm PC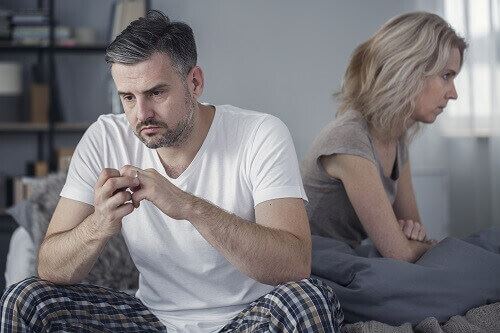 It's all too easy to be railroaded into an unfair settlement during a divorce. Often, people going through a divorce just want to get the process over with as quickly as possible. One spouse can easily take advantage of the other spouse's impatience in order to get a better deal. In some of the worst cases, one spouse is intimidated by the other into accepting a bad settlement.
---
---
The effects of an unfair divorce settlement can last for years, holding you back from your long-term goals and the future you deserve. At Barker Law Firm PC, we work tirelessly to prevent the violation of your rights and to help you avoid a one-sided divorce settlement. Our goal is to help you navigate this difficult process and start the next chapter of your life on the right foot.
What are the Grounds for Divorce in Texas?
A fault divorce means that you are attributing the end of your marriage directly to your spouses' behavior.
The following behaviors are grounds for a fault divorce in Texas:
Abandonment
Adultery
Confinement in a mental hospital
Conviction of a felony
Cruelty
Living apart for at least 3 years
What is a No-Fault Divorce in Texas?
A no-fault divorce means that you are not faulting your spouse for the end of your marriage. With this kind of divorce, you don't need to prove that your spouse did something that caused the breakdown of your marriage. The following qualifies as grounds for a no-fault divorce in Texas:
Insupportability- Insupportability means that your marriage is no longer supportable because of severe conflict or strife and that there is no chance of reconciliation.
The Katy divorce lawyers at Barker Law Firm PC can help you understand all your options when it comes to the Texas divorce process.
Our Katy Divorce Lawyers Stand up for You
If you are going through a divorce and you anticipate difficult decisions or disputes, you need the help of an experienced divorce lawyer who will be compassionate toward you but tough enough to fight for your rights. Barker Law Firm PC can help you file for divorce in Katy while protecting your rights every step of the way.
We can help with matters such as:
Child custody, visitation, and support
Spousal maintenance or alimony
At Barker Law Firm PC, we see our clients as people, not just as case numbers. We know you are probably going through a very tough time, and we want you to get past the obstacles that are currently holding you back so that you will be in a position of strength as you start the next phase of your independent life.
---
---