Katy Property Division Attorney
Dividing Shared Property during Divorce in Sugar Land and the Surrounding Areas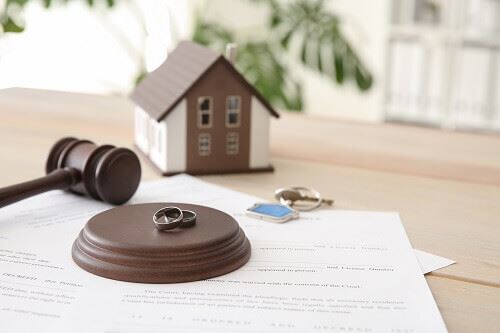 In many divorce cases, the most contentious task is dividing shared property. The property division process can be fraught with tension, extreme emotions, and a lot of strife. It is in your best interest to retain a skilled Katy property division attorney who can represent you in the matter and ensure that your property rights are not violated.
At Barker Law Firm PC, we represent divorcing spouses in their property division disputes. Whether your divorce is contentious or amicable, we can provide the comprehensive guidance you need to find a positive resolution.
Call us at (713) 597-3911 or contact us online to get started with an initial consultation.
How Do You Divide Marital Assets?
The first step in the property division process is to determine what is community property and what is separate property. Community property is anything that is shared between the spouses and includes most property that was acquired during the marriage. Community property is divided equitably – not necessarily equally – in Texas. Separate property is anything that only one spouse can claim as their own.
Property that will have to be addressed during your divorce includes:
Real estate
The family house
Shared businesses
Cars
Money
Furniture
Debts
Gifts and inheritances
Stock dividends
Resolving Your Case as Efficiently as Possible
In most cases, the most efficient and cost-effective way to resolve a property division dispute is through mediation, negotiation, or some other form of alternative dispute resolution outside of the courtroom. Though we strive to resolve these cases without resorting to litigation, we are not afraid to fight for you in a hearing if necessary. At the end of the day, our highest priority is your success.
Put your confidence in the Katy property division attorney at Barker Law Firm PC. We have over 20 years of family law experience to put to work for you.
Contact us online or call (713) 597-3911.