Katy Family Law Attorney
Experienced Family Lawyers Serving Harris County, TX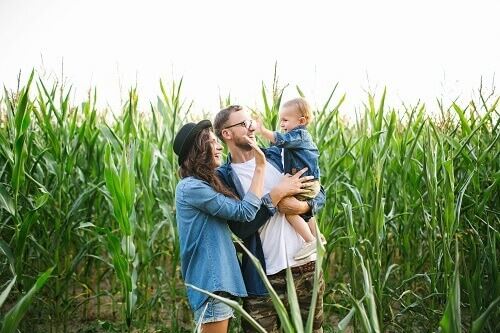 Family law disputes in Katy, Texas can be very difficult for everyone involved.
Whether you're going through a divorce, a dispute over child custody, an argument over child support, or some other related matter, you may feel worn down, perhaps even powerless.
At times like these, you need a fighter on your side. You need a family law attorney in Katy, TX with the skills and experience to help you stand up for yourself. You need a Katy family law attorney from our law firm.
Any Katy family law attorney from Barker Law Firm PC believes in fighting for our clients. If you need a skilled and experienced Katy family law firm, call our team of dedicated family lawyers. We'll help you resolve any of your family problems.
To speak with an experienced Katy, TX family law attorney, contact us online or give us a call at (713) 597-3911.
What Kind Of Cases Do Family Lawyers Handle?
There are a variety of family cases in Katy TX, and they usually include family law issues concerning spouses, parents, and children. Our Texas family lawyers also handle a wide variety of family cases involving domestic matters to the father's rights.
Below are the kind of cases our family lawyer handles:
Contact our law firm online or call (713) 597-3911 to get started with our experienced Katy, TX family law attorney!
Why Choose Our Katy, TX Family Law Attorneys?
Our experienced Katy attorneys recognize that navigating a family case can be emotionally draining, including divorce matters. Our Katy family attorney strives to help our clients move onto the next chapter of their lives after a difficult situation. In addition to the emotional difficulties, family law and divorce can be legally complex.
At Barker Law Firm PC, our lawyers located in Katy, TX draw on more than 20 years of legal experience to help you understand your legal options so that you feel empowered by the process, not worn down by it.
We ask you to identify the goals that are most important to you, and then we work together on building a strategy to help you attain them.
Work with an experienced family lawyer serving Katy – choose Attorney Georgia Barker. Call (713) 597-3911 or contact us online now to get started!