Katy Fathers' Rights Attorney
Protecting the Rights of Fathers in Sugar Land and the Surrounding Areas
In Texas, family law courts have kept up with the changing demographics of American workplaces and families. Child custody determinations no longer presume that the mother should be the sole custodial parent or managing conservator. Today, the presumption is that a child will benefit from the loving and supportive influence of both parents as joint managing conservators. This is just one example of the rights that fathers have under Texas family law.
Attorney Georgia Barker represents men who are going through a divorce in Texas. If you are concerned about your rights as a father, Barker Law Firm PC can help.
Call (713) 597-3911 to schedule a consultation today.
Fathers Are Entitled to Time with Their Children
Of course, it may not always be possible for both parents to share joint legal custody due to the constraints of their work, scheduling, or other lifestyle factors. Yet, even if you are the noncustodial parent, you have a legal right to spend time with your child. In Texas, this is called access and visitation.
Establishing Paternity Will Ensure Your Legal Rights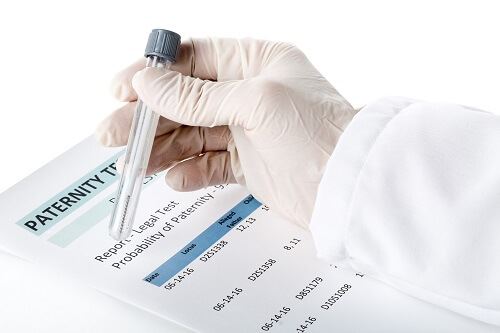 You also have rights if you are an unmarried father. By legally establishing paternity, the court will grant you custody and visitation rights similar to the divorce process. You can do this by submitting an Acknowledgement of Paternity to the court, signed by both parents. If one parent won't cooperate, you can also seek a court order.
Establishing paternity is also a way for an unmarried father to prevent his child from being placed for adoption.
Child Support Rights
As a father, you also have rights concerning your child support obligations. Although child support obligations typically belong to the noncustodial parent, the noncustodial parent also has a right to open a child support case.
In Texas, legal guidelines establish each parent's financial obligations based on their net income and the number of children. If your financial circumstances change, you can request a modification of the court order, perhaps lowering the amount of your monthly payments. However, you generally will not be completely relieved of your child support obligations, even if you are not working.
Contact Our Katy Fathers' Rights Attorney Today
At Barker Law Firm PC, we have protected fathers' rights in adoption, paternity, and divorce matters for over 20 years. We are eager to put our experience to work for you.
To learn more about how we can help you, call (713) 597-3911 or contact us online today.